No education is neutral, that is fact, so the only way you can really find out is for yourself, drawing is a good way to do that and I would like to suggest, that we start with the faithful graphite pencil.
The pencil has been around for many years because it's good to use, easy to hold for most people, even the oldest available drawing tool, other than the finger (charcoal) comes as a pencil nowadays.
It is interesting to understand, that what we think of as a pencil, is most often a graphite pencil and has many similar qualities as charcoal, it can be used in much the same way but the graphite pencil will produce, more tonal variation.
The good old graphite pencil, comes in many different measures of hardness or softness, which enables the user, to create many different qualities of line, as well as a very wide variety of tones, from almost black, to almost white and everything in-between. The softer pencils come in the B range, they are identified as, B to B9, with B9 being very soft and because of this, it dose not stay sharp for very long, consistent fine lines are more difficult, without a fine, sharp tip. If you watch a well practiced expert drawing, with a softer pencil, you will notice how often they turn it, between their fingers to change the drawing tip and keep it as sharp as they can, as long as they can. The other side of this is the harder pencils. These range from H to H9, with the H9 being very hard, they will stay sharp for a long time but will also gouge deep groves into your paper, if you press too hard, when drawing but can be useful, when shading very light areas of tone or creating effects.
The graphite pencil is very versatile, it has many different capabilities, that produce many different results, all of them worth knowing about and worthy of taking a look, or even a second look, even if you have been drawing for years.
Everything we look at and see is a shape, that is often made up of other shapes, most of these shapes, change shape, when moved to different view points, this is the bulk substance, creating the three dimensional form of the shape. These can be created with two types of line, a linear or straight line and a curve. If you can draw these two types of line, you can draw, if you can draw stick figures you can draw. If you don't draw more than stick figures, then you either don't want to draw or don't really know how.
The simple lines below, show some shapes and lines that can be drawn with a graphite pencil, it's as it says, if you can write words, then you can draw straight lines and curves. If you can read then it's even better and you're lucky, because many people world wide, can't.
A straight line and a curve, created a stick man.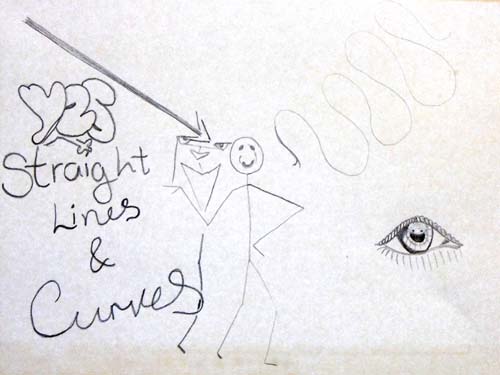 The simple lines above show, how simple it really is to draw lines and curves. None of them are outstanding, these lines have been made with HB and 4B, graphite pencils. But none of the full range of pencils, should ever be overlooked and as you can see, they are versatile, the lighter lines are with a HB, which is probably the most common of all and is a Hard Black, HB. Where as the darker lines, the word (yes), are made with a B4 pencil, which is in the B range of Blacks.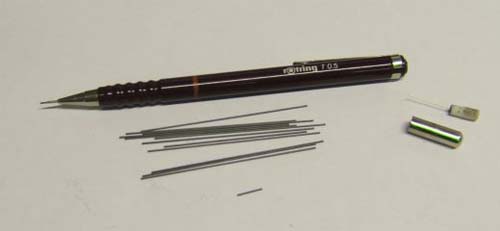 Lets look at an exaggerated, three dimensional line drawing of a cup. These are common shapes using line and hatching to emphasize, the three dimensional form or shape of the cup using a 4B.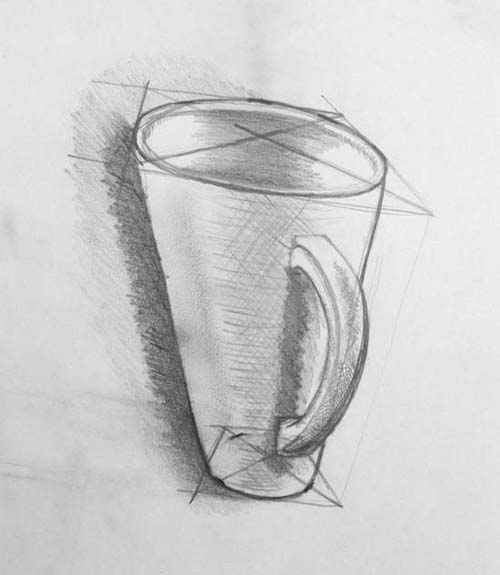 You can also see the construction lines, drawn with a pencil, that where used to help create some of the out line or shape, using a single point perspective, this can also be used in a vertical direction to create a wheel shape.