This will explain about how to do easy pencil drawings.
Easy pencil drawings are achievable, if you break it down, into the two main components, of making a good pencil drawing, these are the construction or outline and the shading.
Most people find shading easier and more relaxing, than constructional or outline drawing but the problem is, you can't do the shading unless, you have done the outline first. This makes drawing difficult, for most people and so they never get to enjoy, doing the shading because they give up, before they have completed the outline, and it's a pity.
Easy pencil drawings, can be achieved, it dose not have to be difficult because you can trace outlines and get them right every time.
People will say, that tracings are no good, as drawings because they are uninteresting, if they are just tracings and boring. I will agree with this but if you are, then going to complete the drawing, by doing the shading, then this is different, very different. For a start, by learning how to do easy pencil drawings, you will enjoy, your drawing more. You will find it easier, you will find it more relaxing, you will create better drawings, you will not take as long, in doing it, plus you will still learn about construction and proportional representation, the easy way.
If you learn to draw, by doing easy pencil drawings, in this way, you will also improve, in all those more difficult areas, of construction drawing, that hamper everyone's progress, when they try to draw freehand, by sight drawing, which is drawing, by just looking. Sight drawing is the most difficult way to draw, of all drawing techniques, so it is little wonder, most people say they can't draw because everybody try's to draw, by sight drawing, when they start out, it's not a good idea really. The fact is that nobody draws, by just looking, even when sight drawing. Sight drawing is just, a more difficult way of tracing, all drawing is done by measuring, comparing and struggling to get it right, making mistakes, and trying to hide them or erasing them, making your drawings and pictures messy. Learn to draw by doing easy pencil drawings and you will find that, the results turn out to be much better and a lot less messy.
Let me tell you a fact, I used to spend hours, constructing outline drawings, of portraits for people and make a right mess, most of the time. Then I used to trace that drawing, to get the outline, onto a clean drawing area, to do my final drawing, I had no choice because people want copies of photographs, not drawings, that look like drawing, nowadays. Today people want, photo realistic drawings, they want them to look like photographs, not drawings and they do not want, to sit for you, either.
So I stopped doing it the hard way and started doing easy pencil drawings. I traced the outlines from photographs to save myself at least half of the work. I was told it was not good to do this but that was what I was doing anyway but taking twice as long. I was told, my other drawing skills, would diminish and I would become less able to draw, without tracing but do you know what, it is not true because it is more enjoyable, it is so much better but I still become aware, of important learning.
Below you will find a video, of me drawing Kurt Cobain, who was once the lead singer and guitarist, with the Grunge Rock band, Nirvana. Please notice that I am not tracing and it is here, just to prove, that tracing does not take away, from your ability to draw. Perhaps I am unique and it only works for me but I don't think so, I am just like anybody else, who likes drawing, who got good at it, through finding ways to do so. I am sure you will also by doing easy pencil drawings.
The truth is this, I got better, much better because I enjoyed it, so much more, doing easy pencil drawings but I still became aware, of the important learning, as well.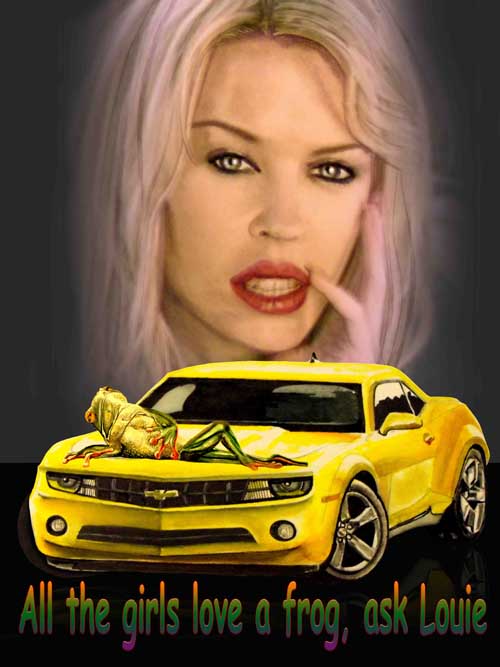 Do you know what, you need to do easy pencil drawings first, then as you get better, you can develop, the other ways, that improve your sight drawing, when you understand it better.