Graffiti, H is for handle.
The graffiti starting point, is the creation of a handle, what is a handle you might ask, it is a name, alias, nickname, code name, tag, moniker and soubriquet, yes it is all of these but it is not, your real name, so the first task for you to do, is get a handle.
Graffiti writers, have always used false names or handles, as they are called but not their real or own name, for obvious reasons because graffiti is illegal, when done on other people's property, it is considered to be vandalism. I don't put graffiti on other people's property but I do have a handle. You don't have to use a handle, you can use your name, if you want but in order to get into the whole concept, of being a writer, then why not give yourself a handle? A handle works really well, in all areas of art, writers often write under pen names, which are alias's, so why can't you, also have one?
Get your handle right.
To do this, you could take, the first letter of your first name and add other letters to it, for example, Peter could be, poP, toP, stoP, floP or you could use your initials, perhaps your initials make a word, like LOB, Lindsay Ogden Bradshaw, aim for something attention grabbing, like boG if your name starts with the letter G, something off the wall, so to speak.
This is where you can be what ever you want, like a piG, just a little side note on this: it was discovered, that in the burial chamber of an Egyptian emperor, there was a statement about him, being a fat pig. This is now regarded as graffiti and a form of political expression, of it's time, which of course, much graffiti is because would you allow yourself, to be called a fat pig, let alone, an Egyptian emperor doing so.
Graffiti on other peoples property is illegal, it is a crime, punishable with imprisonment in some cases, in other cases it has been punishable with death, many young and older people have died, in pursuit of this lust for self actualization. I will not tell you that you must not to do it because I do not think people, take notice but I will say this much, there is far more to be gained elsewhere, without risking your freedom or your life.
Do not take my word for it, take a look below.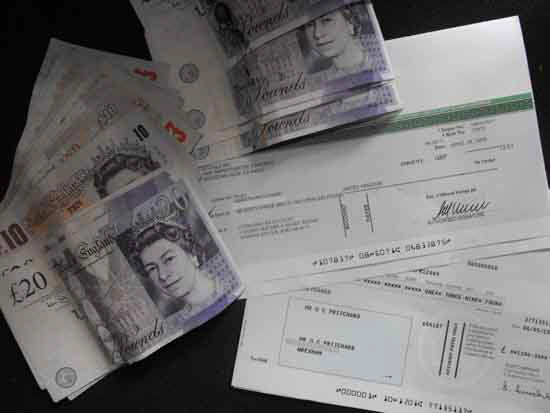 Yes you can make money from doing this, especially if you get good at it; the design processes for graffiti, are not much different, from any other design process, that could be graphic design or illustration.
The handle, is your own personal graffiti art logo, starting point, people get paid, lots of money for creating these, examples of this are the Nike tick or the Mc Donald's M, your aim, is to personalize your own unique handle, so as to do this, you need to get one. My advice when creating a handle, is to keep it short, about three to four letters, like, zit, xon, Lxxx or xxx, the possibilities are endless.
So get yourself a handle, as the starting point for your graffiti art, as an example I decided to use is the name BoG but I wouldn't use Banksy, it's too big. Big usually means time and the bigger it is, the longer it takes to create, time is money.
Graffiti style art, makes money for many artists, not just me, it has also been the starting point and tool, that has enabled many artists, to progress, so it is not worthless vandalism, unless you make it that way, by doing it on other peoples property.
Now I have got my handle, I will show you examples of ways, you can learn how to improve your own skills and develop, your own designs, enabling you to become a graffiti creator.